Finding a bra that fits right is SO important. The right style, size and fit of bra can completely change your silhouette. Luckily Debenhams is helping y'all discover your perfect bra fit with the help of its expert fit service. From now until Saturday 26 April if you have a free bra fit in store you receive £5 off when you spend £30 or more on lingerie!
Debenhams trained bra fit specialist will help you find the right sized bra for you. Whether you are looking for occasion wear, lingerie or everyday bras. There is a huge range of brands in store including Ultimo, Fantasie, Freya, Triumph and Debenhams own brands Ultimate, Gorgeous and Spirit.
I went in myself and had a fitting with the lovely Shaniece who fit me into the perfect bra for me with the first style she showed me. I'm notoriously picky about bras. I'm a busty girl and I hate when bras that give the support I need, squish or flatten my shape. I've good big boobs and I want them to look big--is that so wrong? Shaniece found a bra that flattered my shape and gave me the support and comfort I need; it turned out I've gone up to a 34G but your size can vary bra to bra.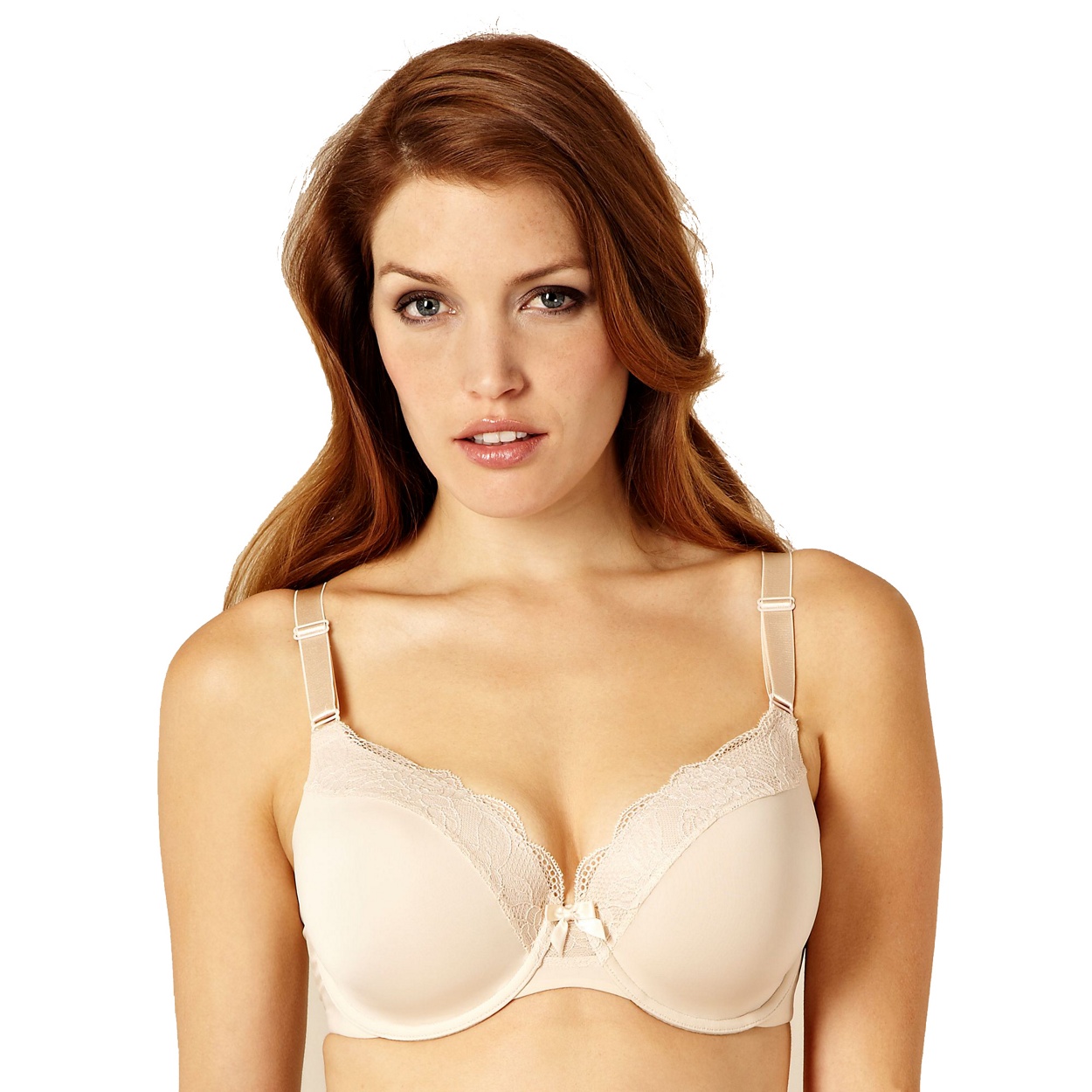 Debenhams Gorgeous Back Smoothing T-Shirt Bra gave me the round shape I love, but with added support from underwire and the wider back straps. The back straps also totally smooth out and lumps and bumps that can appear with skinnier straps. It is super comfy and if I'm honest I was totally surprised how much I loved it. The Debenhams Gorgeous ranges is designed specifically for those of us in sizes D and up and totally combine support and style.
Shaniece suggests you get fitted every six months and always get fitted if you are trying a different style. You can get more wear out of your bra by moving in to the inner hooks as your bra stretches, too. Who knew?
The Debenhams event ends this Saturday so be sure to get in before to get £5 off a £30 spend! You can't beat that now can you?
Are you loyal to one brand of bra or do you have lots of different styles and brands?
When was the last time you had your size checked?




Let's be friends! Find me here:
Bra fittings at Debenhams are free! Transatlantic Blonde was provided a bra, but all opinions are our own.