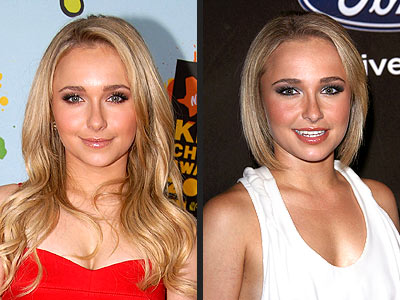 So a lot of people I know who got married this August as well have recently chopped their hair off. NBH cut his today. Why do so many women cut their hair short after getting married?
I'm going to get mine done on Saturday, but I don't really know if I will go for a chop, because I don't think short hair works well on me. Case in point, Hayden over here.
I've been told she resembles me...I think that's bullshit, but we do have similar face shapes. I much prefer her hair on the left.
What do y'all think? Just a trim or should I try something new? I'm also open to the idea of extensions. And yes I am aware I can't make these sorts of
decisions
on my own.