I came home early from work on Friday because I was feeling crappy and found not one, but two care packages from Cincinnati!
My lovely cousin and BFF Laura sent me a box with American magazines, Cincinnati City Beat, chips,
Frisch's
Big Boy Tartar Sauce, Duck Sauce, Skyline Chili and two super cute sets of baby socks to cover our bases. What's up with the dryer balls? NBH found a commercial for them hilarious the last time we were home.
My Dad sent me 8 cans of
Cincinnati style chili
, chili seasoning packs (so we can make our own with veggie mince for NBH), Velveeta Shells and Cheese, Blackberries Foster, Michigan Fudge and Popcorn.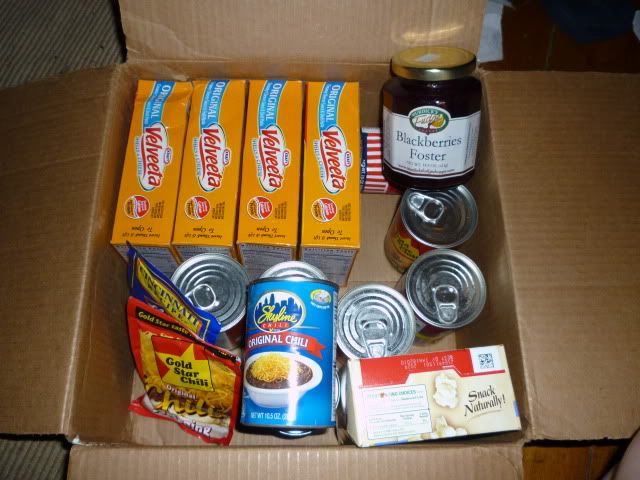 I love getting mail of any kinda (not bills), especially care packages with goodies I can't get in Glasgow; it makes me not miss home so much.